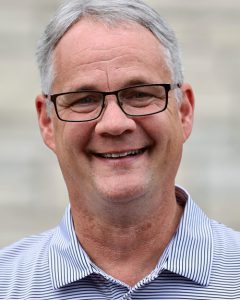 Mark Tobey
Senior Pastor
email: [email protected]
Mark and Tracy Tobey recently moved to La Grange with their family to begin an exciting ministry of preaching and leading God's people to experience a deeper relationship with Christ. Mark is a graduate of the Moody Bible Institute and Dallas Theological Seminary and has a passion for preaching and teaching and for encouraging a new generation of servant leaders.
Daniel Enright
Associate Pastor
email: [email protected]
Danny and Johanna Enright both grew up in LaGrange and have three young children.  Danny is a graduate of Lewis University,  and is currently working toward a Master's Degree in Ministry Leadership from Moody Theological Seminary. Danny feels honored and privileged to serve at LaGrange Bible Church.
David Enright
Director of Middle School Ministries
email:  [email protected]
Dave and Karly have been going to LaGrange Bible Church for most of their lives — Dave since the second grade and Karly since birth.  Over the years, Dave and Karly have served in a variety of ministries from the nursery to high school ministry and are thankful to have landed with these students to build relationships with them as they transition from "kid" to "teen."  They have three children Chase, Natalie, and Luke.