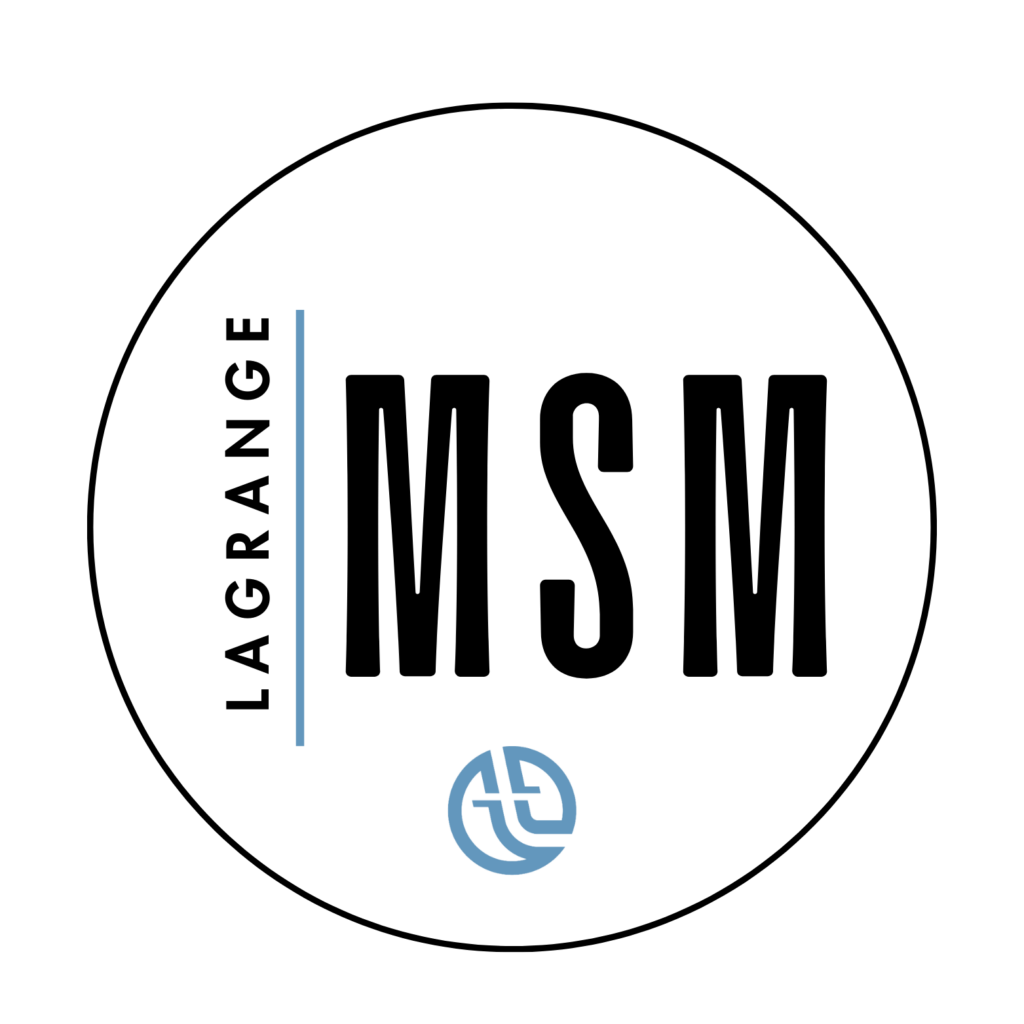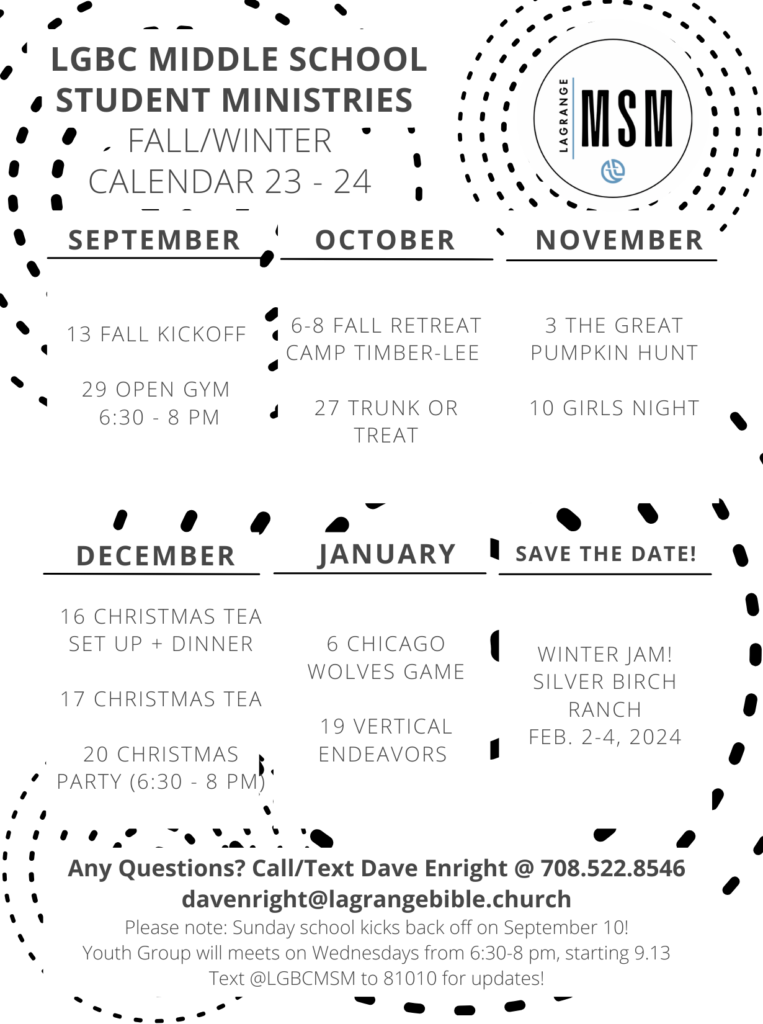 SUBSCRIBE TO OUR UPDATES
Cell: Text: 81010 To: @lgbcmsm
Email: [email protected] (leave the subject and message field blank)
For more info contact [email protected]
---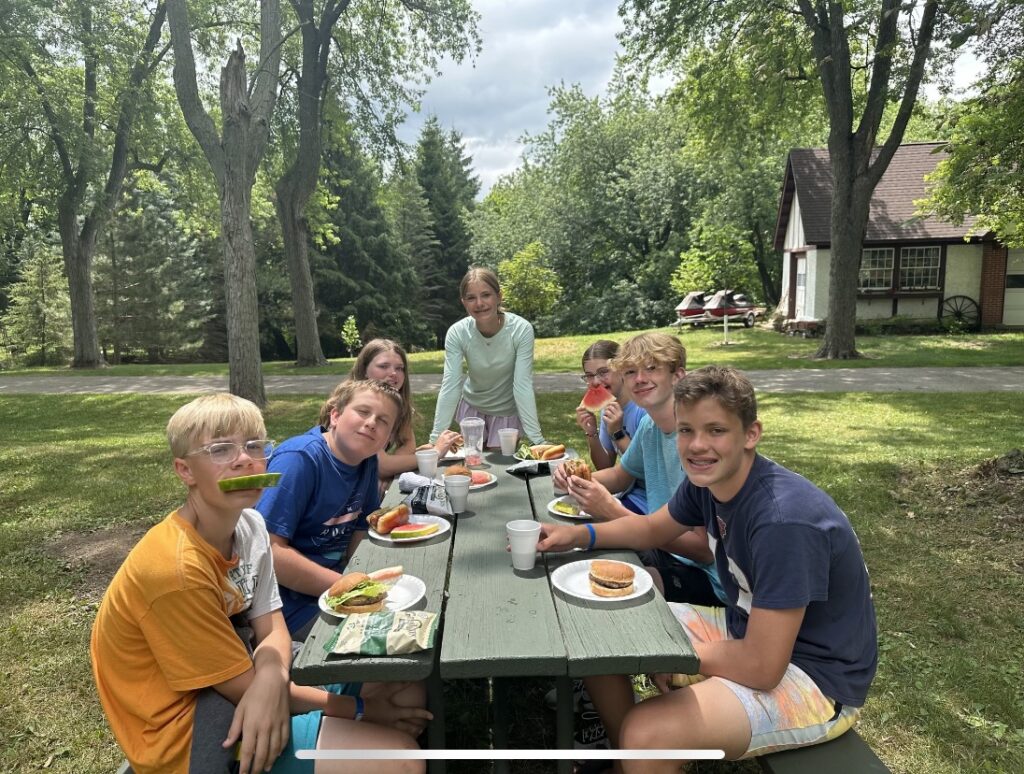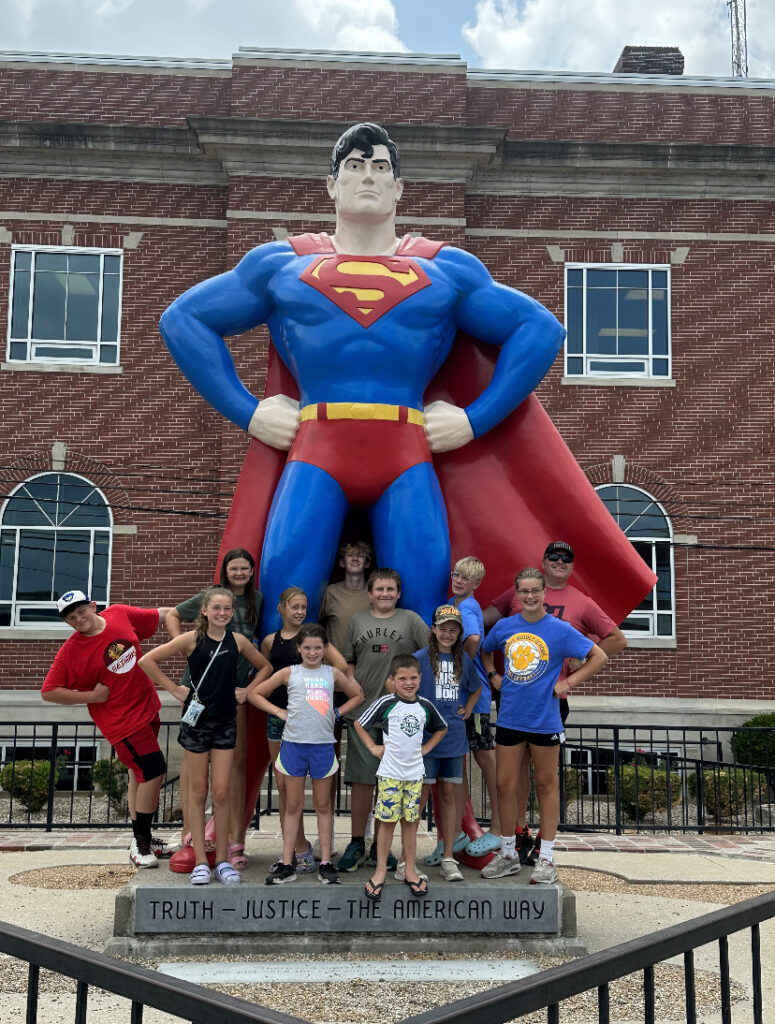 Ministry Leaders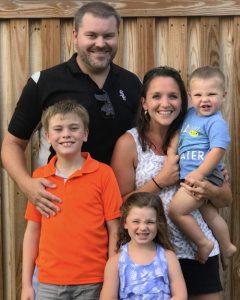 DAVE & KARLY ENRIGHT
Dave and Karly are very excited to come aboard at Lagrange Bible church to build relationships with the middle schoolers at such a crucial moment in their lives. Dave and Karly have been going to Lagrange Bible Church for most of their lives. Karly since birth, and Dave since the 2nd grade. Dave first began working with middle schoolers at the age of 19 when "Powersource" met in the gym down the street at 7th ave. school.
Dave and Karly have served over the years at Lagrange Bible Church in roles from cradle roll through high school ministry. Karly is a Spanish teacher at Lyons Township high school, and Dave is a dispatcher at a trucking company in Chicago. They live in Lagrange with their 3 children, Chase (9), Natalie (4), and Luke (1.5) and their yellow lab, Oakley. Fun is heading up north to the family cabin in WI as well as going to the beach in the summer.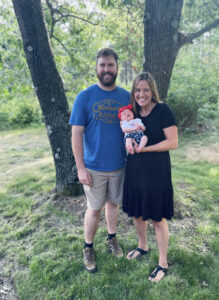 PJ & REBEKAH SCHUSTER
PJ and Rebekah love working with the middle school teens, connecting with them about the Lord through sports, games, and so much more! After having played college and independent baseball, PJ now works in the electrical union. Rebekah grew up at La Grange Bible Church and was brought along on many youth trips as her parents were youth leaders! She teaches 5th grade in La Grange Park. PJ, Rebekah, daughter Lainey, and their dog Chief live in Downers Grove.