SUBSCRIBE TO OUR UPDATES
Cell: Text: 81010 To: @lgbcmsm
Email: [email protected] (leave the subject and message field blank)
For more info contact Dave Enright [email protected]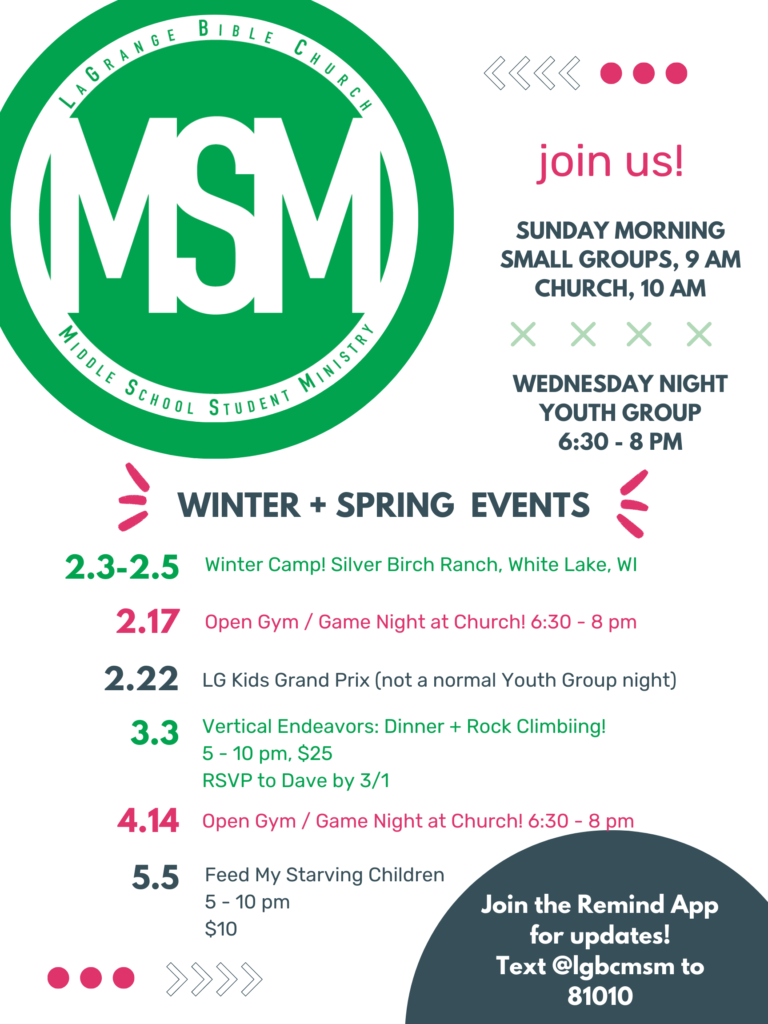 ---
Ministry Leaders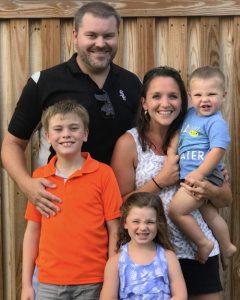 DAVE & KARLY ENRIGHT
Dave and Karly are very excited to come aboard at Lagrange Bible church to build relationships with the middle schoolers at such a crucial moment in their lives. Dave and Karly have been going to Lagrange Bible Church for most of their lives. Karly since birth, and Dave since the 2nd grade. Dave first began working with middle schoolers at the age of 19 when "Powersource" met in the gym down the street at 7th ave. school.
Dave and Karly have served over the years at Lagrange Bible Church in roles from cradle roll through high school ministry. Karly is a Spanish teacher at Lyons Township high school, and Dave is a dispatcher at a trucking company in Chicago. They live in Lagrange with their 3 children, Chase (9), Natalie (4), and Luke (1.5) and their yellow lab, Oakley. Fun is heading up north to the family cabin in WI as well as going to the beach in the summer.
ALEX & JENELL BLACKBURN
Jenell has lived in Illinois, Indiana and Ohio, but LaGrange Bible Church has always felt like returning home. Her favorite Bible verse is Psalm 37:4 "Delight yourself in the Lord and He will give you the desires of your heart".  Her career path has led her to work with teens who have experienced serious trauma, and she's reminded daily that our only true hope is through Christ Jesus.  Alex grew up in Ohio and met Jenell where they both went to school, Grace College. They have and son and daughter and 2 dogs! They love working with teenagers and hope to be an example to them through volunteering with the youth ministry.