Our pantry has partnered with local grocers to provide residents with meat, fruit, and canned items weekly. We serve over 60 family units/individuals per week last year and are open weekly year-round.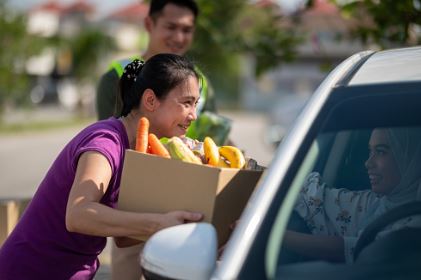 Hours 10:00-11:00 AM
Our drive-thru food pantry is open each Saturday from 10:30-11:00 AM, and the line-up begins between 8:30-9:00 AM at the southwest church entrance under the portico. Our volunteers will put the box of food into your car.
Please contact us with any questions you may have by calling our church office at 708-354-2485 or by email at [email protected]